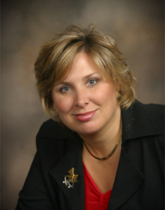 Alison Bouck, R.E., C.M.E., C.L.T.
Owner
Medical Laser Resources, LLC is owned and operated by Alison Bouck. Alison has worked in the industry for the past 20 years.After earning an Associate Degree in Liberal Arts from Oakland Community College and graduating Summa Cum Laude, Alison attended the American College of Clinical Electrology in Troy, Michigan and graduated with honors in May, 1997. She became a Registered Electrologist, licensed by the State of Michigan, in July, 1997. She immediately began serving the community of Oxford, Michigan as a licensed, certified, hair removal professional.
She incorporated laser hair removal into her practice in April, 2001. Alison received her laser and light-based training from the LightSpeed Training Institute in Naples, Florida. She continues to stay abreast of current knowledge in the field by attending numerous workshops and seminars.
Alison served as the Vice President of Communications for the Electrolysis Association of Michigan from 1998-1999, and she was an elected member of the International Commission for Hair Removal Certification from 2003-2005. Alison has been a member in good standing with the Electrolysis Association of Michigan and the Society for Clinical and Medical Hair Removal, Inc. (formerly the Society of Clinical and Medical Electrologists, Inc.) since 1997.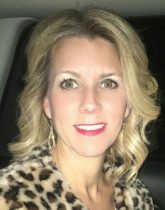 Tina Zatorski
SALES REPRESENTATIVE / EXECUTIVE ASSISTANT

My name is Cristina Zatorski and I am a jack-of-all-trades who specializes in cosmetic laser equipment. I have been in the used laser field for over 4 years and have loved every minute of it. I also have over 20 years of sales and office management experience. I take pride in building relationships and making sure that our customers come first. I pledge 100% commitment to focus on your needs and to always strive to exceed expectations.